eHarmony is one of the oldest and most reliable dating websites with a nearly impeccable reputation online, but is eHarmony as great as its members and owners describe it? Keep reading to learn more interesting facts about this site, how to register there, and whether it is worthwhile.
eHarmony is a dating site that is in the top 5 of the best dating platforms one may find on online search. A distinctive feature of this network is a compatibility and personality matching system, meaning that a detailed questionnaire at the stage of registration creates a complete image of every member with their likes and preferences. In this way, one can easily narrow down a list of matches that perfectly coincide with their expectations.
A long-term relationship doesn't sound impossible when you use eHarmony. According to its statistics, 15 million matches happen every day, and more than 600,000 couples tied the knot thanks to it. Thorough scientific research is an attribute of eHarmony. Some, of course, criticize this approach, claiming that science and love do not belong together.
When was eHarmony Founded?

eHarmony was founded in Los Angeles, California, in 2000. It has already been 20 years since eHarmony has been guiding singles on their way to happy mutual life. However, the idea of this dating platform goes back to 1995.
Who Owns eHarmony?
The founders of eHarmony are Dr. Neil Clark Warren and Greg Forgatch, his son-in-law. Dr. Warren is a clinical psychologist with over 50 years of practice experience. They started working together on this idea that initially resulted in a seminar company. Later on, it got transformed into the eHarmony site.
Registration & Profile
There are two ways how you can register on eHarmony; the first is an email address, the second – via Facebook. While registration and creation of a profile are completely free, paid features come later, and we will catch up with them. For your notice, if you join eHarmony with Facebook, the site will not use your personal data.
The registration process on eHarmony can take a while, on average, 10-30 minutes. As mentioned before, you will be asked to take a questionnaire that accumulates up to 150 questions. Why so many? Because eHarmony aims at gathering all the necessary information about every member to provide them with the best matches.
The questions range from appearance, hobbies, to preferences of your future partner, including religion, sex, etc. Most questions are situational and start with "What would you do if…?" So, your answers will help the system to interpret what kind of a partner is likely to match you.
Moreover, you cannot avoid filling in the questionnaire; otherwise, you will not be allowed to finish the registration. That is why you are recommended to dedicate some time, and more importantly, to answer all the questions honestly, as your future matches depend on it.
After registration, a profile features an "About me" section, some basic parts such as occupation, education, school, religion, politics, and a lifestyle section including smoking and drinking habits. Profiles also feature photos and some insight from personality tests.
On your account, you are welcome to upload as many photos as you wish. Even more, you will have tips on what photos gain more popularity. Photographs should be of a good-quality, with open face, and up-to-date. Of course, any photos with nude body parts and children are not accepted. After uploading your photos, you will have to wait 24 hours until the website approves them.
On a free version, everyone has a chance to view each other's profiles. However, only premium members can see photos of other users.
Communication/Matches

Like on many other platforms, eHarmony allows one to send messages and answer them, yet the communication features for free users are extremely limited. It implies that only premium members can send and answer personal messages.
For free features, anyone can send five auto-generated questions that potential matches can answer. Also, as a standard user, anyone can send winks and add other members to a favorite list. But why bother if you cannot reply to the received messages and winks, right?
If you have access to a premium membership, you are allowed to send as many messages as you want, answer, and send winks as well. You will also see full detailed profiles and photos of your matches.
Furthermore, the point that explains an importance of filling in the questionnaire honestly and carefully is that you will have access only to those profiles that match yours. This will be based on your questionnaire answers. Still, you will have a chance to get many matches as there are nearly 70 million people who have joined eHarmony.
How to Search for People on eHarmony
Thanks to the scientific method that is done based on your questionnaire answers, you will not need to do any search. There is no option to search for members, as all matches will show on your profile page automatically. These matches will update as soon as new users join eHarmony. If you currently don't see anyone you like, you should patiently wait because love finds you when you expect the least.
How to Delete eHarmony Account

If you used a free membership and now want to disable your account, you should simply go to "Data & Settings" to the part of "PROFILE VISIBILITY" and click on "To delete your profile permanently." It is important to highlight that you can do this only with a free membership. On the other hand, if you have been using a paid version, you will have to wait until your subscription finishes.
Remember that you can always choose to make your account invisible if you think you might come back to online dating later.
Members Structure
eHarmony states that over two million people have found their love on their website. There are 51% of men corresponding to 49% of female users. Finally, on average, 2.3 million messages are sent every week. What a number!
As eHarmony is based in the US, most users are Americans, which is almost 29 million people. However, the total number of users has reached 66 million people from over 200 countries all over the world.
Approximately, the age distribution of eHarmony may look as following:
18-24 years old – 7% of users
25-34 years old – 37%
35-44 years old – 32%
45-54 years old – 18%
55+ – 6%.
The numbers are estimated, and it is obvious that the majority of the members are aged 25-34. Yet chances to meet a future partner are high for every age group because, weekly, 16 million members access this platform to check their accounts. All in all, those who join this website haven't got scared of a long questionnaire and are definitely ready for serious relationships and settling down.

Sexual Preferences
eHarmony didn't allow users to choose same-sex searches before, but now, when new people register, they can look for a man or a woman, even if that implies looking for the same-sex partner. However, users still cannot choose to look for partners of both sexes at the same time. So, if you like both options, you will still have to pick just one on eHarmony.
Race and Ethnicity
There are no limitations for users who want to join eHarmony. They can be of different races and ethnicities, that is why everyone has an opportunity to meet different people on their way. In the questionnaire, people will encounter questions about their race and ethnicity and preferred ones of their perfect partners.
Religious Orientation
On eHarmony, you can meet people with different beliefs. Some questions regarding this topic are asked during the registration process to ease further communication between matches and help avoid misunderstandings.
Pricing Policies
There are three plans for a premium membership that you can possibly join for 6, 12, and 24 months. It means that you will be billed once for the chosen number of months and will not be able to receive a refund if you change your mind afterward.
PREMIUM LIGHT goes as a 6-month plan and $17.90 a month that is a total of $107.40.
PREMIUM PLUS is a 12-month plan that costs $11.90 a month that concludes in $142.8.
PREMIUM EXTRA – a plan for 24 months with $7.90 a month that results in $189.6.
So, the longer subscription you decide to choose, the less you will end up paying. However, the most popular plan for newcomers is PREMIUM PLUS because one year is completely enough to give online dating a try.
To pay for a membership, you can use a credit card or PayPal. In the invoice, it will be written "eHarmony." Besides, you can split your payment up to three installments.
Free Membership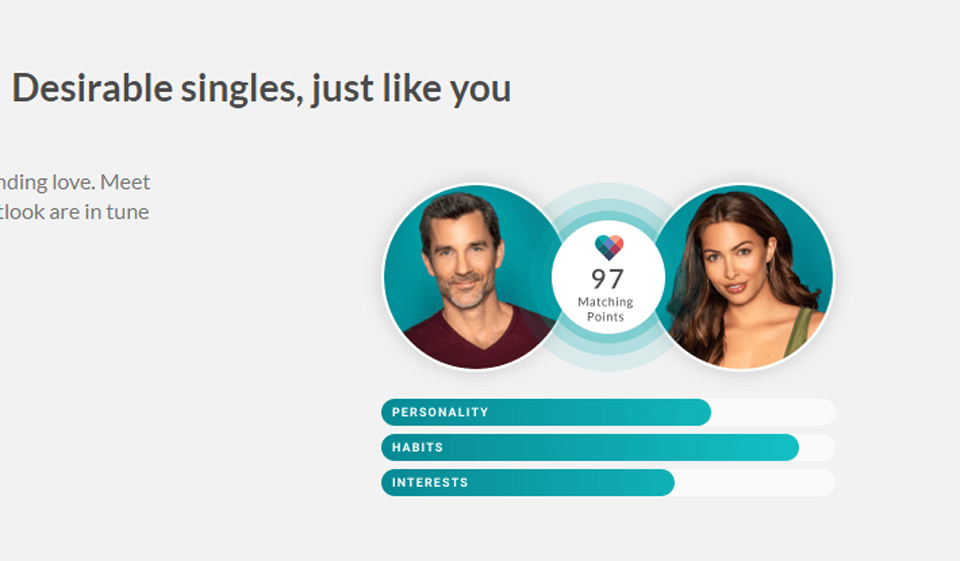 As mentioned above, free features are limited. For free on eHarmony you can:
create your profile and complete a full registration up to taking the personality test;
view other members' profiles without their photos;
send winks to your matches;
send up to 5 auto-generated questions to your matches;
add matches to your fav list.
In fact, free eHarmony membership doesn't offer enough for you to really revel in online dating and get the best results.
Paid Membership
eHarmony requires premium access to enjoy communication to a maximum. There are few members who stick to a free version as it doesn't offer many features. So, there are three paid options, but they cover the same premium access, and the only difference is the price per month.
The features that a paid membership offers are:
view other members' photos;
send an unlimited number of messages;
see who has viewed your profile;
search for members within your matches;
see the detailed personality profile of other members.
So, the premium membership goes in 3 plans for 6, 12, and 24 months, $17.90, $11.90, and $7.90 per month, respectively.
How to Cancel eHarmony Paid Subscription?
If you feel like deleting your eHarmony account after you have used a premium membership, you can easily do it on your profile page. Click "Data & Settings" in the header menu, then go to "Account Settings" and from there to "Billing." On the bottom, you can click on cancel my subscription. Here, you should choose a reason why you would like to cancel it.
You will not receive any refunds and will lose all the paid membership features, including seeing matches' photos and sending and answering emails. You will also lose all your contacts and communication history. Your account will be deleted after your subscription finishes.
Is eHarmony Safe?

Even though eHarmony is considered a safe online dating platform, it reminds you never to share your private and financial information, such as your address, bank accounts, phone number, etc. Moreover, users should never send money or any goods to a person. People can always report and block other members if you feel insecure. To do that, one should click on "Report this Match" at the bottom of their image.
eHarmony also mentions some red flags that can refer to all online dating sites, so that you would get acquainted with them before you start using the platform.
Quality of Profiles
The total experience and quality of profiles satisfy every user. Profiles include all necessary information about each match. When you enter one of your matches' accounts, pay attention to the "About me" section, as this is the one that brings you users' detailed data. Moreover, you can update your profile, including information and photos. However, you will not be able to change the results of personality and compatibility tests.
Next, profiles also feature information about your compatibility with every particular match. These results are based on emotional intimacy, relationship values, romance, and many others.
So, it is not that easy to fake such a detailed profile, and most users on eHarmony are real people looking for romantic matches.
Website Design and Usability
With its easy navigation, you will unlikely have any difficulties using that platform. On the main page, your profile shows a few icons in the menu bar and information about you. On the left side of the screen, you will see a list of your matches with their photos, names, ages, and cities they live in.
Even as a new user, you will not feel frustrated with eHarmony. Experience comes with time. But like many other websites, they post ads and banners to persuade you to become a premium member of eHarmony.
How does eHarmony Work?

eHarmony is a place where millions of singles are looking for their soulmates online. It is simple to use as the system does most of the work. First of all, you will require to finish your registration and answer all questions of the compatibility and personality test. Based on these results, you will see the matches that coincide with your personality and expectations. Therefore, eHarmony uses this difficult method to finally connect you with people who may be your perfect match in real life.
What eHarmony cannot do is to send messages. So here it is up to you, if you like a match, you can start with sending a wink, one of 5 site-generated questions, or even a message (for premium members).
After having chatted with your match for a reasonable period of time, you can arrange a call or a date and hopefully think of ways to make your online dating face-to-face. But don't forget about the precautions.
eHarmony App
eHarmony has its own app that simplifies website usage and helps to integrate online dating into people's daily lives. It is free to download and is available on both Android and iOS operating systems. Finally, the app has all the features as the desktop has, that is why an upgraded version is, of course, better. You can use this app everywhere as long as you are always on your phone.
Alternatives of eHarmony
There are several websites similar to eHarmony. Some of them have more features, even in the free version. The options are OkCupid, Badoo, Feeld, MeetMe, and others. However, none of them have that outstanding scientific approach to match-making.
Conclusion

eHarmony is an online dating site that gained much popularity and trust not only in the USA but throughout the world. However, a limited free version of that platform may stop you at the beginning. If you are a serious, open-minded single who is ready to sacrifice first before getting something, it is the right place to do it. With a premium membership, you will be able to send as many messages as you wish and see your matches' photos.
Like a cup of coffee on a date, virtual dating may also require some investments. So, it is your decision whether eHarmony is worth a try.
Company: eHarmony, Inc.
Address: 10900 Wilshire Blvd #17, Los Angeles, CA 90024, United States
Phone number: +1 844-544-3175
Contact Customer Care is available on the website's page.