Some people say the best way to increase your business is to differentiate income sources. Have you ever thought the same about your sentimental and sex life? In some places, you seek a companion, somewhere else you look for a one-night stand, then in another place, you let amazingly hot videos entertain you.
Do you also have a blog wherein you are often uploading content? Well, if you are male and, let's say, you are not straight, MenNation could fit the bill. Like James Brown used to sing, anticipating MenNation: It's a men's world.
Here you will find a lot of different features regarding male homosexual sexual taste. Name it, and you'll surely find it in MenNation. If you are getting curious already and you would like to know more about how this top-rated website works, read on.
When Was MenNation Founded?
It was 2005, and in a smoky, half-light room, a polished thumb tapped on a screen. Tap! The MenNation.com domain was bought. It was only a matter of time before MenNation.com became one of the most exciting sites in terms of man-to-man dating and adult entertainment.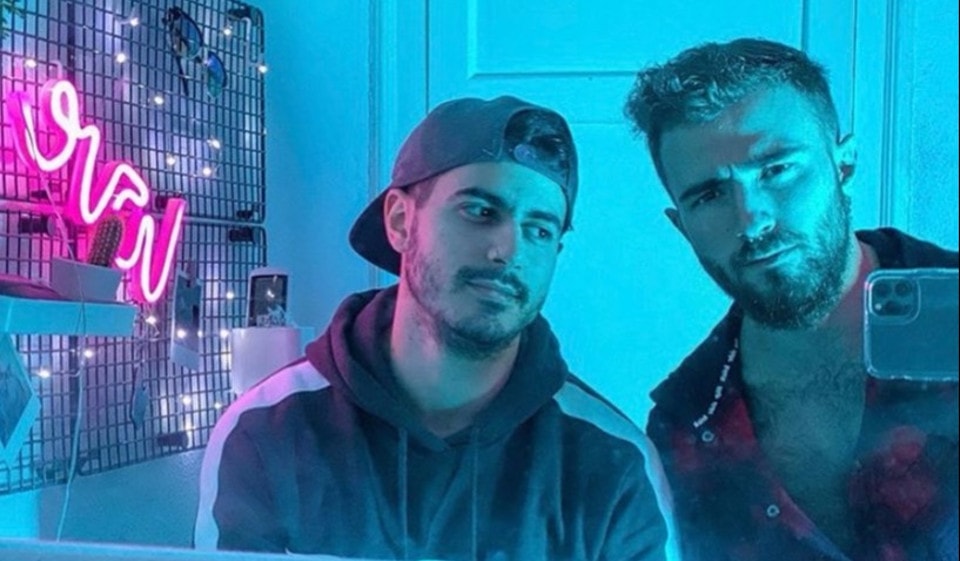 Now the website hosts more than a million profiles worldwide.
Who Owns MenNation?
Friend Finder Personals is the company currently owning MenNation. A successful career in online dating fields, and thousands of users active on their websites. Let's say that Friend Finder Personals is a social mission to make people meet and mate.
Also, a fruitful business, likely, as dating website companies are popping up like cherries on a tree in May. In a temperate climate. Ok, that was quite a long metaphor. So, MenNation is a branded website, and it looks like different worlds and websites have merged one into the other.
Registration & Profile
You have never seen a faster registration process. Type the website's name in your research browser. MenNation should be within the first results, as it is well search-engine-optimized and trendy.
Click on it, and you will be on the first page. Go on, sign up, and give them your name, password, and birth date. You will be asked to give your e-mail, and you won't be able to access the website without having confirmed the e-mail.
So, rush to your mailbox. No, not the working one, give them your fun one. This is a recommendation we always provide to our readers: make yourself a good fun e-mail, where you are receiving all the stuff entertainment-related.

You don't want your ex-husband's mail to be next to the MenNation sign-up confirmation. Or maybe this is where it should be, precisely. Nevermind — once you have confirmed your e-mail, you will be redirected to the website.
Now you are encouraged to edit your profile and to make it more like the real you. See the grey profile picture? Feel free to let that grey bug metamorphose into a glowing butterfly. Write a fun description of who you are. Keep it short, and don't show an attitude: here you are entering a community, keep your feet soft, and your voice low.
Conquer them by your abs and your beautiful smile. Now let's see how the communication features work. Stay tuned.
Communication/Matches
A review is not enough to list all of the communication features you have at your disposal, here on MenNation. So, to list them all, take a look at the main page you see after you have signed up.
First, we will list the communication-related ones, and then we will see more about the search-related features. We know that sometimes the two categories merge, but let's try to separate them by a logic paradigm.
So, from left to right within the toolbar, you will see the mail icon, the cartoon bubble icon, and the bell icon. If you have used at least one messaging app in your life, you might already know e-mails, live chats, notifications.

A small number will immediately appear next to either of them: people here are eager to know more about every detail of your life, especially regarding the below-your-belly zone. If you are not keen on that confidence right now, just ignore or stop them.
Now let's skip the other sections and go to the sidebar on the left. Below your profile image, there's a chat icon. Another useful way to visualize the messages you have received. Keep an eye on the views you have received and the likes, as well.
It doesn't happen promptly at first, but once you have uploaded your profile picture, people will show interest to you. That's for sure, considering the large population of members online. So, a good communication form is also your profile media. If an individual fancies your video, this can be an ace up your sleeve.
Those are the private forms of communication. Within the "live-action" and "community" sections on the main toolbar, you will also be able to participate in public live chat rooms, or to public forums.
It's not over again. Scroll the page down. You will see a dashboard. Here the website collects what users post through time. You can see what other members are sharing with the community. You will see what's at stake. Like a social network's home, you will get to know your community more.
One last communication form: shift your eyes on the left… see the "create a blog" and the "join a group" tabs? The group is like a Facebook group, more or less, like a public chat room where you have common interests and fancies, and you are sharing them and chatting about them with other members.
How To Search For People On MenNation
Well, if you take the above paragraph and you consider it from a people-searching point of view, that's done. You can "search" for people by taking a look at all the community features.

One more thing, though, in the chat board: you can narrow you home view. It is automatically set to "online now," but you can easily switch to "near you," or "friends and hotlist." See the tabs at the top right of the chat board? Use those ones.
What would use the old-fashioned search for? Well, as you may have already guessed, that's the "search" tab in the menu toolbar.
If you click on it, some more functions will be displayed: you will be able to see who's online, who has switched the IM (Instant Messages) on, who likes you, the "near me" people, the "hot or not" ones, the "VIP ones" – aka paying members – and three different kinds of searches.
See why they are not using a magnifying glass icon? They should have used a microscope one. First, you can perform a basic search using "browse. You can browse easily, using a free account, using a basic filter that will give you a broad result so that you can get an idea of what you are missing.
Then, the advanced search. See on the left, all the profile's fields you are not filling in because you are kind of overwhelmed by the website's features? You can use that one to narrow your advanced research.

Then, the "kink search." This performs research based uniquely on people's fantasies or sexual preferences. That's a lot.
How To Delete Your Mennation Account?
By going to the profile section, you will be able to see your profile. We haven't found a "delete your account" tab, so we have gone to the settings, top right of the page. Nothing here, either.
Basically, you can log out. And you can ask the help and support team to remove your account and delete all the content you have posted. You will find the "help" button on the top right of the page.
Members Structure
Well, there are a lot of members. You may be struck at first, but how explicit they are. There is no nudity nor obscenity filter, apparently, so a lot of users are filling your main page with their profiles' pictures, which are, so to say, a little intense.
Was that what you were looking for? Well, we had shown you all the researches you can perform here. So, it's time for you to narrow your search. You will find a lot of decent people, looking for friendship, for a chat, and even for a relationship.
Don't judge a book by its cover, then, and take a look at yourself.
Sexual Preferences
This is a male homosexual app. There's not much more to say. No sexual fantasies are banned, and you can even look for people who have the same sexual fantasies you have.

Go to the "search" paragraph of this review to know more about this aspect.
Race And Ethnicity
There is not one primary ethnicity. You can use this website from all over the world, and let's say it's more used in multi-ethnic continents, like North America and Europe.
There are people from other continents, as well, so there are plenty of different ethnic groups represented here.
Religious Orientation
There is no tell. We have read through some descriptions and tried to search by a religious parameter, and there nothing showed up. Consider this: not many religions allow people to fancy the same sex, so this usually is a sufficient reason to throw religion away and dedicate yourself either to hedonism or to another set of moral values.
We always encourage religious people to go for websites that contain their religion's mention within the brand name. Here the environment is pretty explicit.
Pricing Policies
The pricing policy will be the first thing you will see by going to MenNation. You can't say they lack in straightforwardness. After you say "I'm not interested," you will be able to access all the other features on the website.

But now you may be interested in knowing how much all this beauty will cost you. Let's say, to start, that there is only a membership, the Gold membership. Still, if you a free member, you can't make contact with anyone.
Unless. Yes, there's always a "but." Could you imagine a place where there is not a specific category of users, usually the hottest ones, which cannot be pampered a little?
After all, a dating app is like real life. The cutest are always the ones who pay less. Now, let's not be drained into a pessimistic attitude, and let's speak honestly: if you are a free member, a paid member can contact you easily by upgrading his membership. So, by adding a small amount of 35,85$/3 months, you will be able to contact anyone.
If you are on the other side: remember that if you pick some beautiful pictures, there's the possibility you won't ever have to pay for the service. Why relying on chance, though?
Free Membership
A free membership will not allow you to do many things. For example, you aren't free to use the most likable feature here in MenNation, like in any other dating and hook-up app: the chat feature.
So, why should you subscribe and watch a screen which is like a tv screen
Paid Membership
39,95$/1 month, while you spend 80,85$/3 months, which means 26,95$/month. A lot cheaper, so if you plan to stay here for a while, we highly recommend you go for the latter.
How To Cancel MenNation Paid Subscription?
Leaving already? You can easily downgrade your membership from the same website's section where you have to upgrade it. This is effortless, but bear in mind that membership's renewal is automatic so that you will be charged at the next billing cycle.

Is MenNation Safe?
Well, if you are here because you would like to showcase yourself, we understand that your privacy concerns might be a little too much. You show yourself through videos, messages, blogs, conversations.
You are basically building yourself a virtual life and personality, so there's no point in claiming your privacy back. At some point, you can ask the website to remove all your content, but that's a little tricky, as other users have seen everything of it. It's up to you to use your judgment.
Your payments are encrypted, and the website performs standard security controls, so safety within MenNation will not be an issue because of the website's security measures.
Quality Of Profiles
There are some E-whores, and the same fact you can send people tips and that you can pay for them to be chatting with you is not helping to avoid that phenomenon.
There are also scammers, not as much as in other websites, as without paying, you are virtually not able to communicate with other users. There are also some bots, accordingly.
But there are a lot of real people, the vast majority of them.
MenNation Design & Usability
You may feel a little overwhelmed by all those features, but at some point, you will get used to them. Let's say this: what's the point in listing some tabs in the sidebar, on the left, below your profile, and then presenting the same ones under the "your stuff" tab in the main toolbar?
It's a little redundant. You always have the sensation of having missed something like a very old person not used to technology holding the last iPhone model.
The design is also quite old-fashioned, but all the video apps work well.
How Does MenNation Work?
Basically, in three different ways: you are here to show how well your personal trainer worked and your nutritionist, as well. Then, you are here to enjoy the first kind of people. Then, the last, you are looking for a community, a new friendship with like-minded people, or even for a relationship!
MenNation App
There's, unfortunately, no mobile app for MenNation, yet. The website is vast, and a mobile app would narrow the things you can do and would diminish the user experience in the end.
Alternatives Of MenNation
Daddy Hunt, G Kiss, Grindr, Gay Dar, Gay Royal, Badoo are only some of the most popular alternatives to MenNation. There's also Gay Cupid.
Conclusion
Not everyone has the same taste, and not everyone is looking for the same thing. You land on MenNation if you are a man, liking men. Full stop. You need to get used to nudity and explicit talk, but that's all the "sacrifice" you should do.
We hoped this review helped you out, and that now you can pick a decision. Good luck!
Company: FriendFinder Personals
Address: 910 E. Hamilton Ave. Sixth Floor, Campbell, Ca 95008, USA
Phone: 888-575-8383 (for the US), 0800 098 8311(for the UK), 1800 954 607 (for Australia)