Luxy is a selective online dating platform designed to connect single millionaires and wealthy people. These are successful entrepreneurs, doctors, lawyers, and other high-earning professionals. All these people join the platform to find love and build romantic relationships with like-minded people. Luxy doesn't support sugar daddy-sugar baby relationships, which are based mostly on mutually beneficial agreement. All members should be wealthy.
When Was Luxy Founded?
The website was launched in 2014. It has two mobile applications – Luxy and Luxy Pro, the first one of which was launched in 2014, and Pro version – in 2016.
Who Owns Luxy?
The website and both applications belong to Luxy Limited.
Registration & Profile
Registration on the Luxy website is strict since the platform wants to make sure that its members enter legitimate information. There are three options of signing up – with Facebook, with Google, or with an email address. In the case of registering with email, users should go to the website homepage and manually fill in all the fields of the registration form. In the first filed, members should choose one of the options – man looking for a woman, woman looking for a man, man looking for a man, woman looking for a woman. Next, enter your name, date of birth, type your email address and pick a password with at least eight characters. If you want to receive information about Luxy updates and offers, check the corresponding box. By clicking the "Sign up for free today" button, you move to the next stage of creating an account – the vouching process. To create an account, you should receive half of the votes of existing users. What does it mean? Luxy sends information about new registration applications to existing members who can vote whether they want the newbie to join the platform. It allows users to help Luxy to filter suspicious or unwanted users.

Communication/Matches
Messaging for standard users is available if members are mutual matches. Free members should open the Play section of their profile where the matching system of Luxy displays profiles of various people. Here you may like the people who you find interesting. If the other users like your profile back, you become mutual matches, and you can send them messages. Standard users can also send a rose as a gift. To be able to write to all members, not only mutual matches, users should upgrade their accounts by purchasing the Luxy BLACK membership. It also allows filtering users according to their verified photos and income.
How To Search For People On Luxy?
Age, gender, and distance search filters are included in the standard membership and are available for both free and premium users. If you want to sort people by their income, location, height, or connect only with users having verified profiles, you should purchase either Luxy BLACK or Luxy TUNE subscription.

How To Delete Luxy Account?
If you have decided to leave the platform for some reason, you can either deactivate your profile or delete it permanently. Deactivation allows taking a break for some time and returning whenever you're ready. However, if you intend to remove your account permanently, go to your Settings. Next, choose the "About Luxy" section and click the "Delete Account" option. Then, you should confirm your choice, and the account will be deleted.
Members Structure
Being an elite dating platform, Luxy has built a community of millionaires. Sixty percent of users have verified that their annual income is at least 200 thousand US dollars, and 43 percent have confirmed their millionaire status.
The platform has more than 50 thousand weekly active users. The number of users from the United States only is 250 thousand. There are also members from Canada, Australia from European and Asian counties. Luxy doesn't put any location restriction. Users can be citizens of any country, but they have to be wealthy.
The member base is imbalanced – sixty percent of users are females, and forty percent are males. In the age group of 18-24 years, the percentage of users is 15. People aged between 25 and 34 years old take the 25% share. In the 35-44 age category, the leading role play females holding a 20 percent share of the total 25 percent. The percentage of users aged 45-54 is twenty-five, but here the number of men surpasses fifteen percent. As for the people over 55 years old, the number of males and females is equal – 5% each.

Sexual Preferences
In the registration form, Luxy allows choosing both your gender and the gender of the people you would like to connect. The dropdown menu includes four options – a man looking for a man, man looking for a woman, woman looking for a woman, and woman looking for a man. It's quite apparent that the platform welcomes both straight people and the members of the LGBTQ community.
Race and Ethnicity
Luxy doesn't discriminate against people according to their race or nationality. Black, Asian, White, or people of other races are welcome to the platform. Ethnicity also doesn't play a decisive role. Nothing matters if you are a millionaire.
Religious Orientation
Luxy doesn't focus on people's religious orientation since there is no restriction for believers of any faith. They can be Orthodox or Catholic Christians, Muslims, or Hindus.

Pricing Policies
Being a millionaire dating platform, Luxy offers both standard and premium features. After registration, usually, members use free accounts for a short time because of the limitations of features. The majority of users purchase the premium membership to have full access to all functions.
Free Membership
Here are the main features of standard accounts that all Luxy members can use without paying a penny.
Registration on the website is free. Luxy doesn't charge money for creating an account.
All users can send a rose to the people they like.
Viewing user profiles for free is included in the standard package.
Viewing users' photo albums is another free service.
All members can upload photos to their accounts.
The search tool is available for both standard and premium accounts.
Free users can send messages to their mutual matches only.

Paid Membership
Members dissatisfied with the limitations of their standard accounts can purchase the Luxy premium membership. It removes all restrictions giving access to fee-based services and advanced functions.
Paid members can apply the filter on search results by showing verified accounts at the top.
Premium users can apply a filter to match and display people with the highest income at the top.
Instead of sending a rose, paid accounts can send a bouquet.
Premium users get full access to messaging. Instead of sending emails to mutual matches only, they can chat with anyone.
The premium membership called Luxy BLACK consists of three subscription plans. All of them unlock access to the same advanced services.
The one-month Luxy BLACK membership costs 99.99 USD.
For using the premium membership for three months, members should pay 239.97 USD.
The six-month subscription allows saving on the monthly price (58.99 USD/month) by paying 353.94 USD in total.
Except for the Luxy BLACK membership, the platform also offers a Luxy TUNE subscription. It unlocks just one function – displaying only those matches that have verified accounts and high income. Users can purchase Luxy TUNE, which has only a one-month subscription plan at 12.99 USD.
Those users that want their accounts to appear on top search results can buy coins and boost their accounts. For acquiring 20 coins, users should pay 1.99 USD, the price of 200 credits is 15.99 USD. Two thousand credits can be purchased at 99.99 USD. Besides boosting the profile, members can also use these coins to buy gifts or flowers. But before paying for these features with credits, users should check the Luxy Promo Code section, where the platform gives coupons and codes for discounts or freebies.

How To Cancel Luxy Paid Subscription?
Luxy users can purchase the premium membership or coins on the website or the mobile application. In the case of buying on the app, users can cancel their subscription in their iTunes App Store or Google Play Market accounts.
In the case of choosing to purchase on the website, users should pay through PayPal or CCBill. For canceling the subscription on PayPal, you should log into your account, open the settings, and disable the auto-renewal.
Is Luxy Safe?
Luxy users have no reason to worry about the safety of their information. The website uses SSL encryption to ensure that users' data is transmitted securely. Besides, the site uses an anti-scam system that scans the whole database all the time, discovers fake profiles or users with suspicious behavior, and deletes them.
The platform has a rigorous verification process. First, new users should pass the voucher process receiving at least 50% of existing user votes. It means that users themselves decide if they want the person to be a member of their millionaire club or no. Next, users should verify their photos by providing a copy of their ID, passport, or driving license. And finally, Luxy requests users to verify their annual income by providing a document of tax returns.
Quality of Profiles
After the vouching process, when the registration is confirmed, users can edit their profiles and enter additional information. You can add tags to your profile to inform other people what international brands you like – Calvin Klein, Chanel, Jaguar, or Marc Jacobs. You should also write a short paragraph about yourself and the matches you look for by specifying their education, body type, and age. Luxy has a strict verification policy for photos and income. For passing the photo verification process, your profile picture should comply with the Luxy guideline. You should upload your real photo, which should clearly show your face, have high quality, and not include violence, porn, or text. To verify the picture, you should upload an ID, passport, or driving license.
The next most important filed is income. According to Luxy requirements, male users should have 200 thousand USD annual incomes at a minimum. To prove this, users should upload the photo of the last financial year's tax return. If the amount on the document is less than 200 thousand USD, your account will be blocked.

Website Design and Usability
The Luxy website is designed in black, white, and gold colors. Due to the contrast of dark and light tones, all the information is easily readable, and the buttons are visible. Both the website and mobile applications look elegant. Developers have taken care of users' enjoyable experience.
By meeting new people on the Play section, you have two options – to like the profile or skip it and move to the next one. While visiting someone's profile, you can see their photos, name, and age. If the person has provided additional information, you can also see his\her height, location, job, or position, as well as the type of relationship they look for and their sexual orientation.
To write the person, you should just click the message icon, type it, and click the Send button. Luxy also allows making a video call if your relationships have developed, and you're ready to meet face to face.
How does Luxy work?
The system of Luxy and its full functionality relies on the information that users provide. The more accurate it is, the more compatible the candidates are. As an online dating platform, the number one purpose of it is to connect wealthy people. But to do this, the system should compare the personal data of thousands of profiles and choose the ones that match your profile best of all. You can see all these people in the Play section, where you are asked to like other users' profiles. It's especially important since you, as a standard user, can write to only those who hearted you back. But in the case of upgrading your profile to a premium membership, you can chat with anyone no matter whether you like each other's profile or no.

Luxy App
Luxy has two mobile applications – Luxy and Luxy Pro.
The Luxy mobile application can be downloaded from the Google Play Market or iTunes App Store free of charge. The app was launched in 2014 by Luxy Limited and is regularly being upgraded and improved by the developer. For installing, iOS devices require 113 Mb free memory and iOS 9.0 or later versions. The required Android version is 4.0.3 and upper. The size of the app is 40Mb on Android devices. On the Google Play Market, Luxy currently has more than 100 thousand downloads, over 5 thousand customer reviews with an average 3.7 rating. On the iTunes App Store, users have left more than 49 thousand reviews. The average score of the app is 4.8 stars.
Luxy Pro is another mobile application launched in 2016 by Luxy Limited. Unlike the Luxy app, which can be downloaded for free, Luxy Pro costs 19.99 USD. The three-month Luxy PLATINUM subscription costs 999 USD. The prices may be different outside the United States.
Luxy Pro is compatible with iOS 9.0 and Android 4.0.3 or later versions. The size of the app on iOS devices is 103.9 Mb, and Android devices require 42 Mb free memory. Since it is an international selective dating platform, the app supports Italian, Portuguese, Chinese, Turkish, and other languages. Luxy Pro has been downloaded from Google Play Market for more than 100 thousand times. Currently, it has 3.6 stars on the Play market and a 4.8-star rating on the Apple App Store.
Alternatives of Luxy
MillionaireMatch is an online dating platform launched in 2001. It connects single successful, attractive, and wealthy men and women who want to find like-minded people and build romantic relationships.
EliteSingles is another dating site that targets at bringing together educated singles and highly successful professionals.
SugarDaddyMeet can be another alternative for those people who don't mind sugar daddy – sugar baby relationships.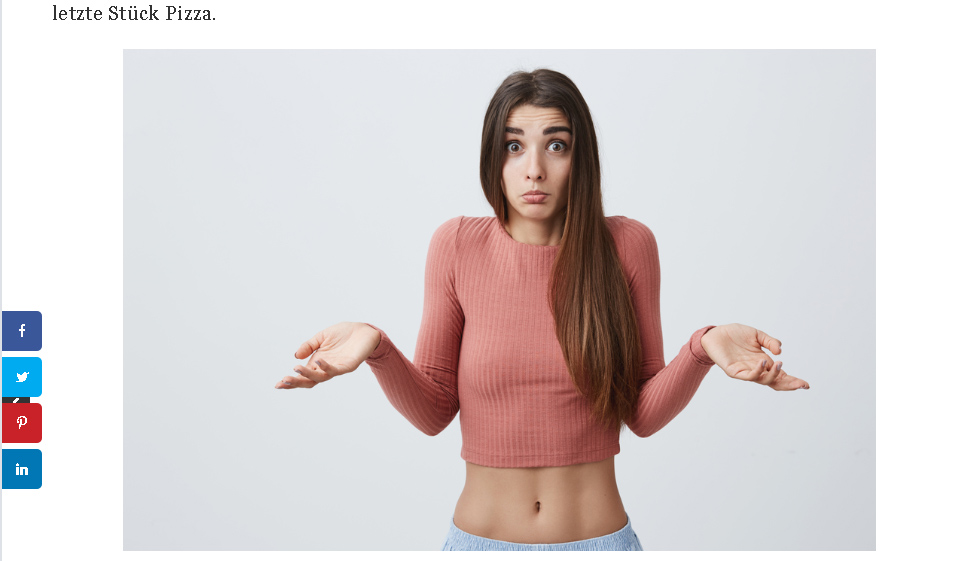 Conclusion
Luxy is a selective dating platform targeted at connecting successful businessmen and businesswomen, CEOs, doctors, and lawyers whose annual income exceeds 200 thousand US dollars. The services of the platform are outstanding. The security system is reliable. It relies on the SSL encryption protocol, anti-scam policy, and strict verification procedures. For an average person, the Luxy subscription prices are too high so that people with low income cannot even register on the platform, though the rates of the platform are quite modest for wealthy people.
Company: Luxy Limited
Address: Flat/Rm 12 13/F, Laurels Industrial Center, 32 Tai Yau Street, San Po Kong Kl, Hong Kong
Phone: N/A
Email: support@onLuxy.com