Grizzly is a male gay dating app specifically catering to bears, and those seeking them. In the gay community, bears is a term to describe a large, or cuddly man (often with facial hair) who projects an air of natural masculinity. Just a quick rundown if you want to know who is who in the Grizzly community.
A twink is pretty much the opposite of Grizzly's bears. They are young (18-25) slim built young men with little to no body hair.
Otters fall somewhere between a twink and a bear. They have a medium to slim build and a copious amount of body hair. This hair is usually manscaped (unlike Grizzly folk) into submission, but enough coat is left on to entice.
A wolf is also between a twink and a bear, but they are more muscular than otters and are known to be sexually aggressive.
A cub is generally a large and hairy younger version of a bear who shows signs of potentially joining that branch of the animal kingdom. Muscle bears usually sports a goatee or beard, while their size is based more on the muscle than the cuddle factor. Cutest yet? Polar bears are older bears with white body fur.
But let's get back to what Grizzly is about. This term originated in San Francisco in the 1970s, when it referred more generically to hairy men of any shape or size. Later this same term became a reference to a gay man of a larger build, and from there sprung otters, wolves, and yes, manatee— a big, hairless man.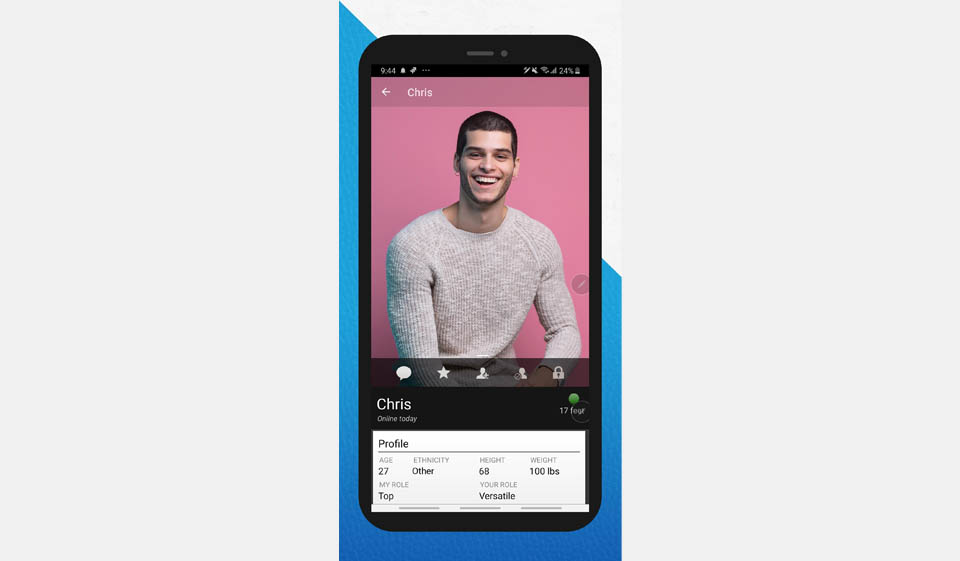 The term became mainstream due to Richard Bulgar, who founded Bear Magazine in 1987. From the start of the bear movement, bears have formed their own communities and created Bear Clubs and even yearly bear gatherings. Even their own dating apps, as seen in Grizzly.
Carl Swanson mentions in a "New York" article that Bears set themselves apart from a greater gay community by disregarding the obsession with their bodies, youth, and fashion. They embrace a more naturally masculine and earthy style. Bears even fashioned themselves their own rainbow flag made of earthy tones and a pawprint.
So, it is no surprise that they have made a dedicated app promoting and engaging their kind in Grizzly. As Swanson quotes from the Bear Handbook, this site is for "those who are husky, hairy and homosexual."
Grizzly is one of many gay niche dating apps that have come out over the past few years. As gay culture becomes more mainstream, so does the market for apps that are solely dedicated to various demographics of gay men. There are a variety of different markets for the gay community, and you can't really place all gay men under one banner any more than you can heterosexuals. Sites abound for couples and BDSM alongside the vanilla sites that promote their happy ever afters.
Even though this site is supposed to be bear focused, not all of its members are bear. In fact, they might not even be in the majority. A quick look at Grizzly user base shows that this platform has quite a lot of twinks looking for sugar daddies. So, let's take a better look at what this site offers so that you could decide if it is worth joining.
When Was Grizzly Founded?
Grizzly app was created in January 2017, which makes it a relatively new kid on the block.
Who Owns Grizzly
Surge Gay App s.r.o. is an Android developer that has been operating since 2014. Along with Grizzly, this company also owns Surge gay dating and chat. Both of these apps have been successful online with over a million installs, respectively.

Registration & Profile
Grizzly registration process is not as smooth as with most dating apps. You must load a mandatory photograph (no nudity), allow access to your location, camera feed, your files, and media. And that's not all. Then, users have to take another photo of themselves, matching a previous photo, and mimicking a hand gesture of the photo they provided.
All this happens even before newcomers are allowed a look at Grizzly user base. Further verification may take up to three hours. The good news is that newcomers are at least allowed to work on their profiles in the meantime. Here, users can add the standard basics, like age, weight, height, and relationship status.
People are then asked which role they prefer from a usual list of top, bottom, versatile, etc. Refreshingly, new users are not asked their ethnicity at any stage of profile creation. In the "I Am" section, newcomers have options of the animal kind, bear, otter, wolf cub, pup, and bull.
Once people get past the body hair part, they are asked to present their color choice in the handkerchief code. The handkerchief color system is a means to let other gay men know visually what your sexual preferences are. Make sure not skip this step; imagine a long night eyeing each over the bar counter only to find out you are both bottoms.
The code then takes a more BDSM turn where you could signal what kind of kink you are into, like khaki for the military and grey for bondage, etc. For example, light blue stands for oral and dark blue for anal. If you are new into all these color-codes, filling out a profile may be challenging because Grizzly does not provide any details on what these colors mean. So, users are expected to be already knowledgeable; or, they will have to do a bit of research.
Communication/Matches
Right off the bat, you get to browse through members nearby and have your own pic smiling out of the top left-hand corner. You are matched by a really rudimentary filter of age (18-69-18+) and distance (5km to 200 km to global.)
Once you tap on a profile, you can request more details, message, or on the bear paw icon. The set up is extremely user friendly, but the whole heavy grid of a hundred faces three by three is a bit cumbersome.

How To Search For People On Grizzly?
There is no fancy algorithm-based matching going on here. On premium membership, your search filters can be refined. Free accounts will have access filters that show only:
Who's online
Who's new
Who's hot
Who's verified
With a premium membership, your preferences become refined to include:
Looking for…
Height
Weight
Relationship status
I am into…
Body hair
Handkerchief code
So, in order to search for potential dates, it is very much a hands-on affair with those swanky EliteSingles curated matches being delivered to you with white gloves and a bow. Grizzly has rudimentary filters that are by no means exhaustive, but by chatting and inviting members to view your private photos, you can get to know your guy.
How To Delete Your Grizzly Account?
If you wish to delete your Grizzly account, login into the profile icon on the bottom taskbar. Tap the edit icon, and you will get a drop-down screen. Tap "Privacy." At the bottom of the page, you will find "Delete account" tab.

Members Structure
Grizzly does not have the kind of numbers that Grindr has, but as it is a niche site, that is to be expected. This site has a million-plus downloads and growing at over 20 000 more downloads a day. Grizzly app is most popular in Canada, the USA, and France. To illustrate its range, this site is available in English, Czech, French, German, Portuguese, Russian, Spanish, and Traditional Chinese.
Sexual Preferences
When it comes to Grizzly, just choose your handkerchief color and let it fly! This niche site is all about being open about what floats your boat, and it provides a community of like-minded people to share it with you. Scat? Fist? Toes? Anything goes.
Race And Ethnicity
This is one of the only sites that let people register without asking off the bat what ethnic group they represent. Some sites have even made it mandatory and explained by platitudes of "enhancing user matches" or other blather. Still, given the number of Grizzly downloads, and their vast language selection, we have to assume you will find people of different ethnic backgrounds with this platform.
Religious Orientation
This site makes no inclusion of religion in its filters. The inclusive nature of its community is such that all are welcome so long as they respect other users' choices and affiliations. But, of course, given Grizzly's niche specifics, it is not the right place for those genuinely devout.

Pricing Policies
The pricing of Grizzly is in the medium range, and although they claim that users have access to its features for free, non-paying users can not really get much out of this app at all. This site does offer a free trial, but the whole logic behind it is not clear. Newcomers receive a personalized message from one of Grizzly admins. Of course, with our test account, we agreed to a free trial run of premium membership. But, we are still waiting for a reply.
Free Membership
Free profile with a photo
Upload 5 public photos
Upload three private photos for invited users only
Browse 100 users nearby
Apply age filters to your search
Apply distance filter to your search
Paid Membership
See who has been checking your profile
Travel options to widen your location for bears
Invisible mode: browse through profiles on the DL
Hide age and distance from other users
Advanced preference filters
Grizzly offers membership from $4.99 per month and offers 1, 3- and 12-Month memberships. All purchases are made via respective phone stores and auto-renew automatically.

How to Cancel Grizzly Paid Subscription?
If you purchased your subscription through the App Store, log in on your iOS device. Tap Apple ID and log in if it asks you to. Navigate to Subscriptions and tap "Manage." Select "Surge" and slide the auto-renewal tab to "Off" or select "Unsubscribe."
If you purchased your subscription on your Android device, open the Google Play Store app. Search for "Surge," then select "Cancel" or "Unsubscribe," and then "Confirm."
Is Grizzly Safe?
If the sign-up verification is anything to go by then, you are in very good paws. The real-time photo confirmation and the mobile phone number authentication are quite unlike other sign-ups on most dating apps.
Most sites let users join in less than 3 minutes. But this is not surprising considering so many bad user reviews were focused on fake users and bots. The Grizzly team repeatedly did respond to the user complaints. They assured users that they were putting a mechanism in place to recognize and block scammers and bots automatically. Perhaps this is the way. Heads up for cleaning up their site.
Grizzly provides the standard privacy and third-party policies available on most sites of this type. We did scan their safety and security policies but did not come across information about protecting user location through triangulation. This can be extremely dangerous for members of the LGBTQ+ community, especially in countries with agendas against the gay community.
Grizzly site employs advanced encryption technologies to protect its members' privacy.
Quality Of Profiles
The look of Grizzly profiles is pretty minimalistic, and the descriptions are not exhaustive even under premium, refined filters. This is a site that is made for hookup and casual dates primarily, even though they do give an option for relationship seekers.
The fun is in the communication, and users can add in videos and live Facebook-style feeds. They can also reveal their depths in other ways (no, not just their private photos). All in all, Grizzly has more or less the same profiles as any other gay dating site. Some are very detailed, and others are nearly blank, with a whole set of in-between options.

Website design and usability
Grizzly website is quite slick and stylish with a bold red and black color theme. Grizzly does not seem to be available on desktop. We could certainly not access it online. It provides a really good-looking portal to download Android and iOS apps, though.
How Does Grizzly Work?
Grizzly is a gay social networking platform that allows members to meet online for hookups or more. This site caters to all things bear and provides a safe community for bears and bear lovers (chasers.) They can chat, share videos and feeds, and find each other nearby for some kinky fun. All in all, it is similar to most casual dating apps out there, but has a better-defined target audience.
Grizzly App
Not quite as sleek as the website, which is a bit disappointing. The grid of nearby users dominates the screen and is too busy and cluttered. But the app is fun, well-constructed, and easy to operate using one hand.
The navigation is simple, and the app is easy to use. We just wish that they had put a little more pizzazz into the whole thing. But we suppose that not really a bear thing, is it?
All in all, this app deserves some applause for intuitive navigation and bug-free functionality. It is obvious that developers and designers did an excellent job of that.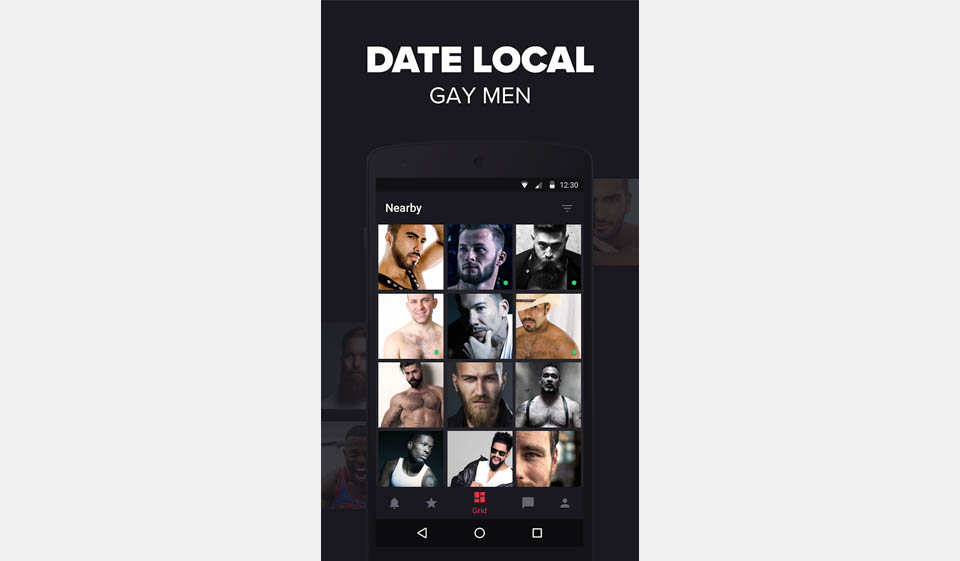 Alternatives of Grizzly
Grindr is ostensibly the bear of the gay online dating app community. It is large and pretty shaggy, but you are guaranteed to find what you are looking for, especially in the hookup department.
Scruff is a dating app exclusively for men, boasting a user base of over 17 million users. Their user base is not restricted to male homosexuals but embraces trans, bi, queer, and CD communities as well.
Hornet is so much more than a man seeking man app but has an amazing editorial team that has a dedicated magazine, news feed, and calendar of all thing's LGBTQ in the greater community.
Planet Romeo is a massively popular gay dating site, available worldwide. It does not target a specific kink or body type, but its sheer number of users makes it possible to find anyone in your department.
Conclusion
Grizzly is unabashedly all about bears. Their twitter feed is liberally strewn with gorgeous men in sexy poses and lots of furry fur. As in the gay community at large, bears tend to stick to their tribe. If catching the mighty Grizzly is your passion, then this is the Yellowstone of apps, but be warned you may be the one that is caught. Grrrr indeed. Bottom line, Grizzly came up with a solid product, and if bears are your thing, you should definitely check it out.

Company: Surge Gay App s.r.o.
Address: Rohanske Nabrezi 678/2, Prague 8, 18600, Czech Republic
Phone: n/a
Email: grizzly@surgeapp.com