NaughtyDate is an adult dating platform that provides opportunities for casual dating and steamy encounters, or so it claims.
If you aren't looking for anything serious online dating, chances are you might have been directed to NaughtyDate.com.
However, even though the website markets itself as the hub for casual hook ups and flirty encounters, does their service match up to its promise, or is it one of those scamming sites that take advantage of lonely people? Is the NaughtyDate.com platform any good?
The following is our comprehensive review, which will inform you if the NaughtyDate platform is worth banking on to find partners for casual encounters, or if it's just a waste of time.
How it works

NaughtyDate is one of the Together Networks adult online dating sites.
As you're aware, most sites within this network have turned out to be nothing but a scam, so no one will blame you for wanting to find out if NaughtyDate.com is legit.
From the get-go, you can see the NaughtyDate.com website is easy to use, especially with the advanced search feature that streamlines your search, helping you focus only on people within your locality with who you share similar interests.
Having the right features on a dating website is crucial as it determines user experience. The critical factors for a good dating site include reliability, ease of use, and privacy.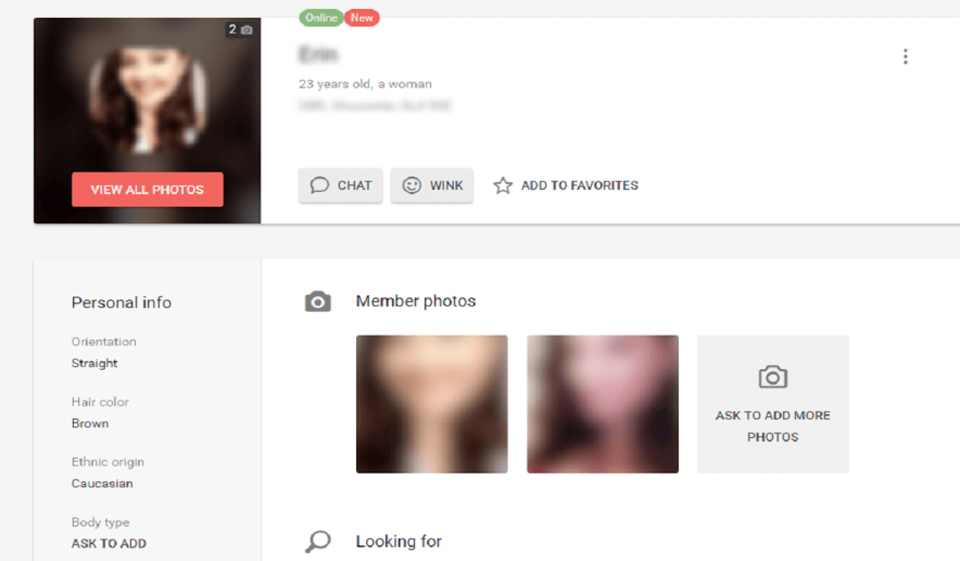 Furthermore, the platform minimizes chances of awkward silence between potential couples with its flirt casts and winks feature. These are quick flirty messages you can create or send pre-made ones to break the silence between you and your crash. There are also many chat rooms where you can initiate a quick flirt with many singles. In as far as website design and usability are concerned, NaughtyDate.com does not disappoint.
The registration process on this platform is straightforward. On the homepage, you will fill in details of your age, email, and your location. A confirmation email from NaughtyDate will be sent to you, and once you confirm it, you will be asked to answer a few questions about yourself and also be prompted to upload a picture of you. Even though you can skip this step, NaughtyDate advises you not to skip it because you'll find potential hookup partners quickly if you provide this information.
After registration, you can access and use the website, but with limited features. For instance, if you are a man looking for women to meet up with on a casual encounter basis, you will only see mini versions of the profile photos on women's profiles. To access all the features on the platform, you have to pay for membership.
If you don't pay the membership fees, you will have only two contact options: liking the person of interest, and starting a chat.
Who can you find there?

Regarding its members, NaughtyDate.com has quite a considerable following. The platform boasts of having more than 750, 000 members and over 300, 000 logins every month. With all these members looking for casual encounters and dating partners, NaughtyDate claims it won't be difficult for anyone to find dating partners on their platform.
The exciting thing about profiles on the NaughtyDate.com platform is that you won't find nudity on people's profiles. The lack of explicit photos on the platform makes it a public-friendly site. You won't be embarrassed browsing this site in public, which is a plus for the adult dating online platform.
Pricing

If you browse NaughtyDate.com without a paid membership, the features available to you will be limited. As we've already mentioned, you won't be able to interact fully with potential daters on the platform, plus the profile photos of members will be on a minimized view.
Signing up for full membership opens more features for you. You'll be able to view in full the profiles of potential partners as well as communicate with them. Specifically, you will enjoy unlimited chats, photos, and video sharing in chat, and you'll receive premium support. Furthermore, you will be able to access the extended search feature, making your work of finding potential partners for casual encounters on NaughtyDate.com quite easy.
You can test out these premium features through the 3-day trial package, costing $1.50 per day. If you like what NaughtyDate.com has to offer, you can upgrade to the 1-month package at only $1.38 per day. Other membership options include the 3-month package ($0.77 per day) and the 6-month package ($0.62 per day). Interestingly, NaughtyDate.com entices you to buy the extended membership period packages by making them cheaper. Ideally, you will save a lot more if you pay for the 6-month package than if you pay for the 1-month package for six months. Also, there is a 30% discount on any package, which is also another way NaughtyDate attracts more users to the site. Pricewise, we believe the rates are reasonable.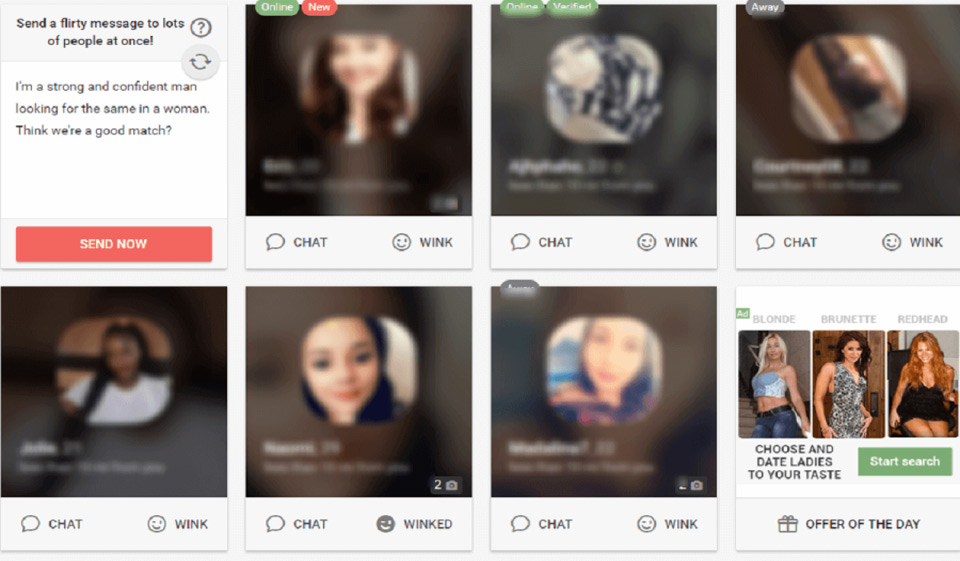 Safety
Well, with all the fantastic features on the site and the many beautiful people to meet there for casual encounters, you may wonder how come all those scam rumors are still floating around. Why would anyone think NaughtyDat.com is a scam?
There are issues indicating that safety is a big concern on this dating platform.
First of all, we found there are many seemingly fake profiles on NaughtyDate.com. Not all the profiles on that platform are of real people. The terms and conditions of the platform allow NaughtyDate, through its employees, to create and manage profiles, not necessarily of real people.
Another safety issue is that of fake activities through fake messages and fake chat requests. We found that, immediately after creating your profile on NaughtyDate.com, you will be bombarded with flirty messages from attractive members.
Another concern is the lack of a mobile app. Many legitimate online dating platforms have good mobile Apps, but NaughtyDate.com does not have one. However, even though the App doesn't exist yet, users of this platform have the mobile version of the website, which is not bad, and it serves the purpose.
In conclusion, what make NaughtyDate.com to be untrustworthy is the fake profiles and the fake flirty messages. Other than that, there isn't much fault to find with NaughtyDate.com as an adult dating platform for casual encounters and steamy hookups. What do you think?